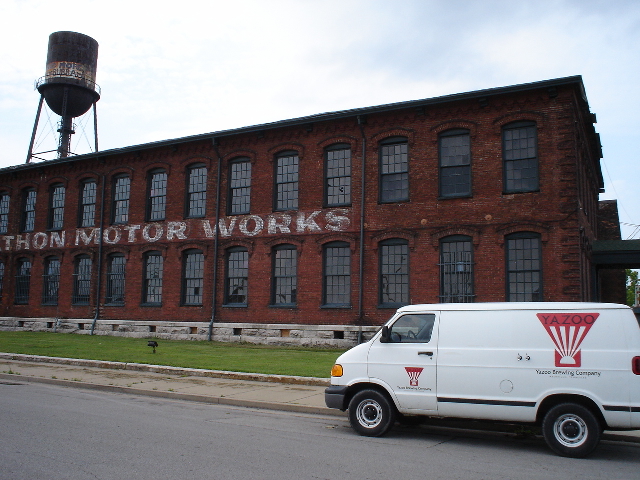 3 days straight of sunshine here in Middle Tennessee. Bring on spring! Able to get two runs in with shorts instead of tights. Saturday warmed pretty quick and lots of runners on the greenway in shorts. I'd worn tights and actually felt overdressed. Sunday's long run was in shorts, but did wear the calf sleeves. Much to the amusement of the guys. Today's run was even warm enough to leave the Zensah calf sleeves at home. But, the gray has returned and talk of snow again this evening. At least another month of cold weather, but the trend should be towards warming.
Saturday, Darrell and I made a trip into Nashville to
All Seasons Garden & Brewing Supply
. They are one of the few places in the area that sell beer brewing supplies. I've been wanting to home brew for several years. Last year I made a batch of beer with one of those 2.5 gallons Mr. Beer kits. I did several things wrong, but the beer turned out ok. I have a case of one liter flip top bottles from that brew, so just need another 6 pack or so of 12 ounces bottles to brew a 5 gallon batch. We bought the Brewers Best beer kit, which included everything for a brew except a brew pot and the ingredients for the first brew.
Sunday we brewed up our first batch of beer, a Nut Brown Ale. Brewing beer is pretty much like brewing tea, with an added step to put in the alcohol. Darrell wanted to go for the all grain brew, but we decided to stick with the malt extract kits for our first couple of brews. (part of the kit is a can of malt extract, the other option is to use all grains to create your own "extract"') One item I thought would make the next brew easier would be a floating thermometer and a wort chiller. But, after reading a
thread in a runningahead forum
decided next time to let the wort cool overnight.
Should have our first bottles of beer to sample around the time Darrell turns 21. We went by the
Yazoo brewery
with the intention of touring the brewery. But after standing in line for awhile, the decision was made that it would be more fun if Darrell was able to have a sample and a pint or two in the tap room instead of watching me indulge. This was my first trip to the brewery and they should be moved down into the Gulch in the next month or so. This will enable me to run by at lunch and fill a growler pretty easily. Don't know why they are moving, the old Marathon factory is a pretty cool looking old building. I'd imagine it'll probably be torn down in the next couple of years if no other business moves into Yazoo's space. (edit to add) When Yazoo moves out of Marathon — clearing the way for locally owned liquor company Corsair to start building a unique distillery on the premises — the taproom will be blissfully three times larger. And the restrooms will be heated!(
from the Nashville Post
)