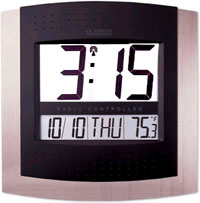 What pace should you run for your marathon? Even pace, negative split or put some time in the bank? I usually tried to put time in the bank, by going out a little quick, knowing I would slow in the latter stages of the race. I've changed that approach the last couple of marathons and went for the even split. Negative splits have been a pipe dream I've accomplished, perhaps in 2 races. (no marathons)
Hal Hidgon has a good article about
marathon pacing
with a local quote. My ideal marathon goal has been a 3:15 and "pipe dream, stars align, and everything comes together", a 3:10. According to Higdons chart, a 3:15 is a 7:26 pace, I've used 7:24 as the "marathon race pace" in the past. Best effort to date has been a 3:17 at Rocket City in 2004. The strategy for that race was a Boston qualifying time of 3:20, so I went out at a 3:15 pace.
Monkey marathon pace is going to be 8:00 average hopefully. The hills are going to slow each mile by at least a minute, but the downhills should get about 30 seconds back. The downhills at PWP beat the sh*t out of your legs. Couple that with the gut sucking the uphills will take out and any kind of pacing strategy quickly goes out the window. I figure the marathon should be about 10-15 minutes slower than my best marathon effort. Knowing all of this, I'll probably run with my Garmin and my Ipod.
Oh, the horror
. Never have run PWP with the Ipod, I actually enjoy the quietness of the woods. So, the Ipod my stay home. I may even go old school and leave the Garmin home as well.
This mornings workout was another made up modification of my last marathon training program schedule. It called for 2 x 20 minutes at marathon pace. I did 6 miles at marathon pace. Or what I'd thought was marathon pace. The target was 7:24 per mile. I averaged 7:15's. Hmmmmm, back to 3:10 pace. Easy workout, "no chain". Makes my thought to attempt another 3:15 at Rocket City even more feasible. First I've got to make it through the monkey.